JOE LOUIS WALKER FALCON RESIDENCY FEATURING VANESSA COLLIER TONIGHT!
(December 26, 2016) – The irrepressible blues icon, Joe Louis Walker has been celebrating his Falcon Residency with the theme –"Artists Deserving More Recognition" – every Monday in December, with extraordinary Special Guests.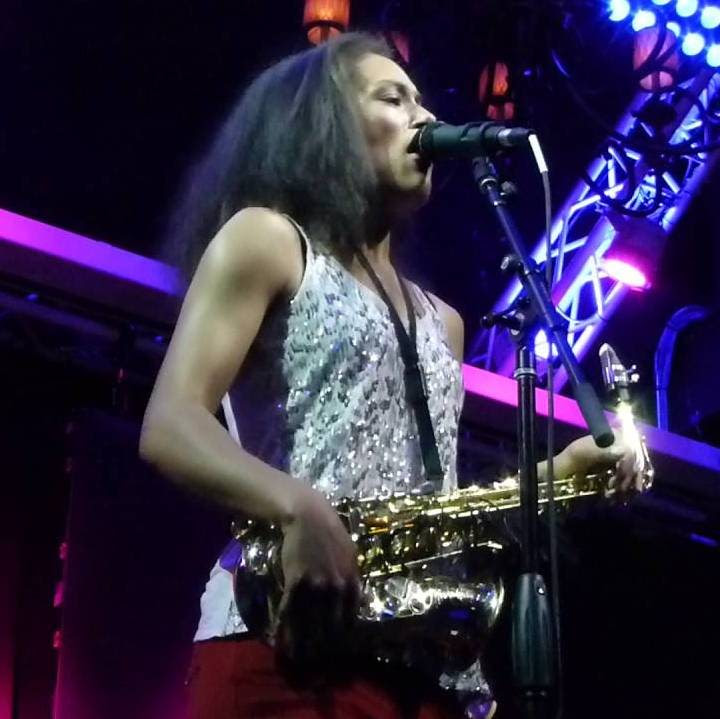 TONIGHT'S SPECIAL GUEST: Vanessa Collier (7:00 pm)
http://www.vanessacollier.com/
"A young woman named Vanessa Collier has issued her first album called HEART SOUL AND SAXOPHONE…. Vanessa spent some time on the road with bluesman Joe Louis Walker, among others, and is now poised to unleash herself on the world." — Elwood's Blues Mobile/House of Blues Radio
Vanessa Collier is a captivating and multitalented blues vocalist, saxophonist, and songwriter, hailing from the world-renowned Berklee College of Music. She has toured the US and internationally with Grammy Award-winning, Blues Hall of Fame Artist Joe Louis Walker, and played alongside Annie Lennox, Kathy Mattea, Willie Nelson, among others.
Vanessa was honored on Dan Aykroyd's House of Blues Radio Show (Elwood's BluesMobile) as a "Best of 2014 Blues Breaker Featured Artist", selected as one of the top three finalists in the John Lennon Songwriting Competition and earned a coveted spot to compete in the International Blues Challenge, Memphis TN.
On her debut album, "Heart, Soul & Saxophone", Collier demonstrates her skills as a master musician and songwriter, blending her blues background with elements of funk, rock, and soul. Her powerful vocals, gritty sax solos, and incredible high-energy create an unforgettable performance.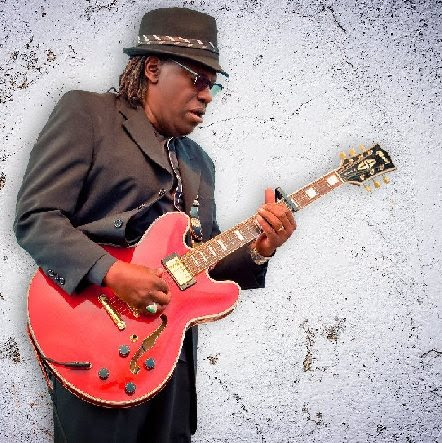 Joe Louis Walker
http://www.joelouiswalker.com/
Joe Louis Walker is a walking encyclopedia of blues history, and blues vocal and guitar styles. In many ways, Walker's story is unusual. Born in San Francisco on Christmas Day 1949, he was part of the Bay area blues scene in his early teens, and by age sixteen he had soaked up the sounds of T-Bone Walker, Amos Milburn, and boogie woogie pioneers Meade Lux Lewis and Pete Johnson. As he grew, he found himself on stage with tutors John Lee Hooker, Thelonius Monk, The Soul Stirrers, Steve Miller and Jimi Hendrix.
Walker's career stretches across decades and a variety of musical styles, including gospel, blues, rock and jazz. Along the way he played President George Bush's inauguration, helped President Bill Clinton induct B.B. King into the Kennedy Centre Awards, and performed on several of America's most-watched late-night television shows. NPR Music has called Walker "a legendary boundary-pushing icon of modern blues," and has been referred to within the blues world as a living legend.
"I'd really like to inspire younger musicians to carry on the legacy of blues/roots music. But play, and do it your way. Don't be afraid to mix it up. There's no right, or wrong way. Just the way you wanna express yourself. And above all, ENJOY YOURSELF." – Joe Louis Walker
The Falcon is located at 1348 Route 9W in Marlboro.